Google's clever AI-powered camera for Parents or Pet Owners
Mahi, 3 years ago
0
3 min

read
3005
When you go out with your children or pets and suddenly they do something interesting or cute that you want to capture and keep saving. But by the time you've gotten your smartphone out and its camera opened, the moment has passed and you've missed to capture it. Many times it's happening with all of us. But now we don't have to face this problem anymore. All thanks to Google!
Google Clips' AI-powered "smart camera" just got even smarter, revealing improved functionality around Clips' ability to automatically capture specific moments.
But what, exactly, is it?
Google Clip is a camera, but it has no screen to compose or view images. It comes with a case that has a clip, but it's not designed to be worn on your clothing. Most interestingly, it uses artificial intelligence to take photography out of your hands so it can capture moments on its own.
Is it for the specific audience?
Yes, this 2-inch by 2-inch camera to be used by specific audiences—parents or pet-owners—who want to capture a certain kind of moment: the candid moments. We spend too much time with phone-in-hand, instead of actually living our lives — like playing with our kids or pets.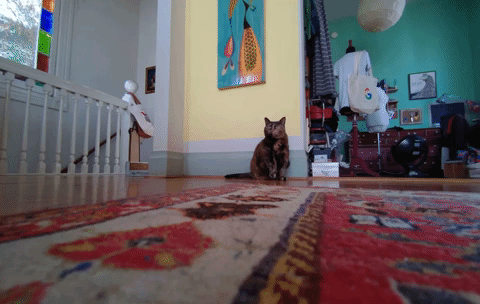 But people who are keen to try to gather candid moments, and who don't find the idea of an AI-powered camera creepy, may be interested in exploring with this innovative little piece of tech.
How does it work?
Google clip smart camera has a three-hour battery life, and a camera lens made out of Gorilla Glass, for toughness. You turn it on by rotating the lens counterclockwise. There is no microphone inside it, so can't record sound. And it doesn't stream to the cloud—you only can see what it shoots by wirelessly connecting it with your phone, and reviewing the results there.
Also, you can produce tiny little movies, like Apple's Live Photos feature on iPhones. They are not technically videos; the Clips camera shoots still photos at 15 frames per second to create the segments. The Clips camera is 12 megapixels.
After you're done, you can see the images by connecting the camera with your phone, which you do through its own app, also called Google Clips. In that app, you can save a clip or delete it. You can also edit the footage while you're viewing it in the app, but you have to do that before you save or delete it, otherwise, it disappears from the Clips app.
Conclusion
It's the best way to think of this device: a camera created with one kind of user in mind, best purchased by someone with kids, or a dog they just can't enough of, and willing to try, just for fun, using an AI-powered camera in a new way—and open to sifting through whatever kinds of clips it produces with its silicon brain.
Price: $249.00
Available on: Amazon
Stay up to date with Me2tech for latest tech information.
Related posts